You can now use @mentions in Slope to send a notification and grab the attention of a team member.
We know our customers have a lot going on in Slope. With so many ongoing tasks and conversations, it's important to get the right person's attention if you have a question or comment.
That's why we added @mentions! Now you can simply type a person's @username in your message to send them an email and in-app notification. With @mentions, there is now a better way to communicate in Slope.
Here's how it works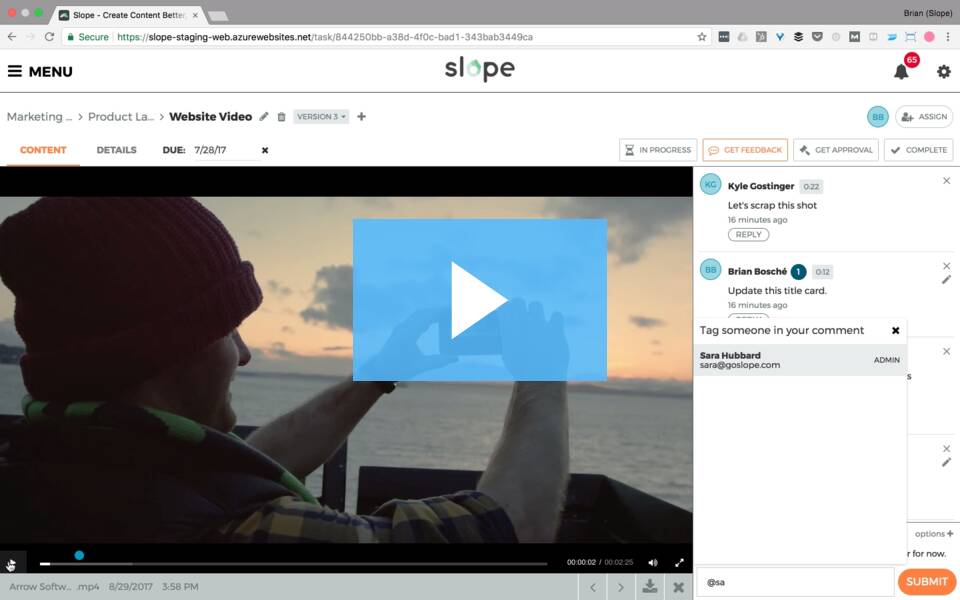 How to use @mentions
To @mention someone type '@' followed by your teammate's name. Quickly select a user from the list by using your keyboard arrows or tabbing through. Click or press enter to select and add that user to your comment.
Admins and Members can @mention any other admin or member in your organization. You are only able to @mention Partners if that Partner has been asked to review that version of the content task. Partners can only @mention someone assigned to or reviewing the task they are working on.
Anyone who has been mentioned in a comment will receive an in-app notification and an email containing the comment so you can jump right to it.
If you're a current user of Slope, you can try it out HERE. If you want to try Slope for free, you can create a new account HERE.